Desert Safari Dubai
Extreme Adventure & Endless Fun.
We offer the Best Safari Packages from all Emirates.
Miles away from the crowd and chaos, Desert safari in Dubai presents the landscaping beauty of dunes, lining the horizon all around you, which is nothing less than breathtaking and jaw-dropping. The desert safari has given Dubai worldwide fame and is attracting a huge amount of visitors to Dubai solely to experience this extravagant and adventurous trip. It will not be wrong to state the desert safari as the essence of Dubai.
A one-of-its-kind experience, Desert safari in Dubai attracts tourists from across the globe. Right from the thrilling activities it entails to the eccentric atmosphere of the campsite, every aspect of this desert safari Dubai draws tourists towards it. So, if you want to have an experience of a lifetime, you know where to head to – Desert safari in Dubai. And to help you have this experience, Adventure Gate Tours is there at your service.
We offer amazing Dubai desert safari packages and deals that cover all the activities and provide a wholesome experience to our esteemed visitors.
Desert Safari Dubai Overview:
The Desert Safari in Dubai is an exciting day trip for tourists, families, and groups of friends who can enjoy their time together on camel rides, sand surfing, or a dune buggy ride. Everyone can enjoy the stunning dunes in such a short time. The heritage with camels is an opportunity to see how the city's traditional nomadic peoples live. There are beautiful dunes, a Bedouin camp, and much more to explore.

Read-More…
Your adventures safari starts with a camel ride in the desert. Journey to watch the sunset bathe the dunes in golden light while performing exhilarating dune basing in land cruiser, and return to camp for traditional Arabic cousins, and Live Entertainments such as divergent belly dance, Fire Dance and, a Whirling Sufi Dance named as tanoura dance.
Dune Bashing, Sunset Photos, and camel rides & Bedouin camp activities, entertainments and BBQ buffet dinner are part of the experience. It's in a class of its own & you can enjoy it with your feet in the golden sand & take a step back in time, to a simpler world, on this unique Desert Safari Trip.

"Close"
Activities In Bedouin Camp:
Desert Safari Packages in 2023.
Tailored for Best Services & Pre-Included With & Without Extra Payable Add-Ons.
Such As ATV Bike Ride, Camel Trekking & VIP Sofa Lounges With Over The Table Services By Waiters.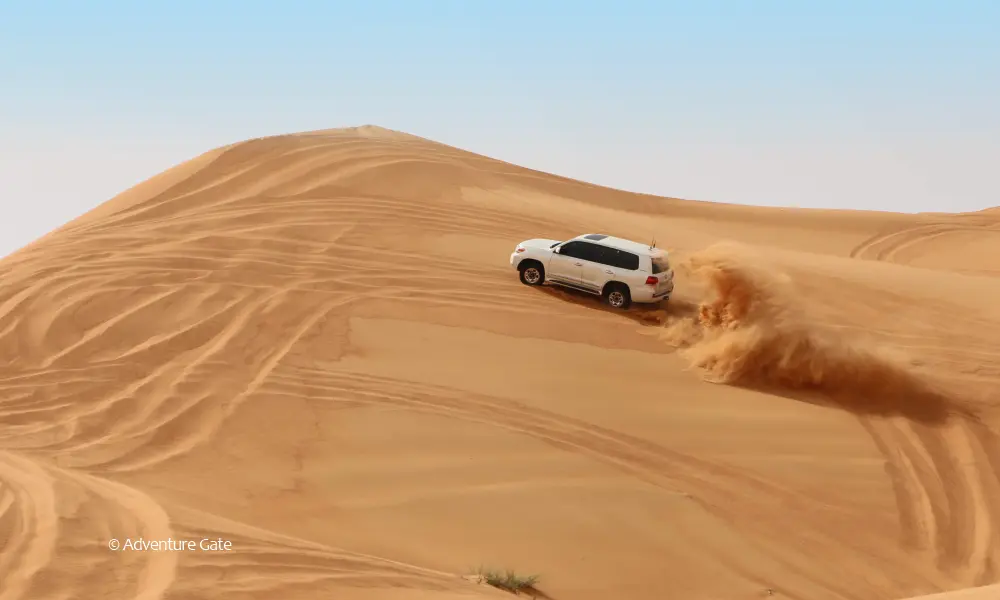 4X4 Desert Safari
(Best Deal Vow)
This trip starts at 02:00 – 02:30 PM, when guests are picked up from their accommodations. After taking part in our 15 Min Dune Bashing, You can rest at the camp & enjoy the calming vibe and aura of the sun-set & entertainment activities.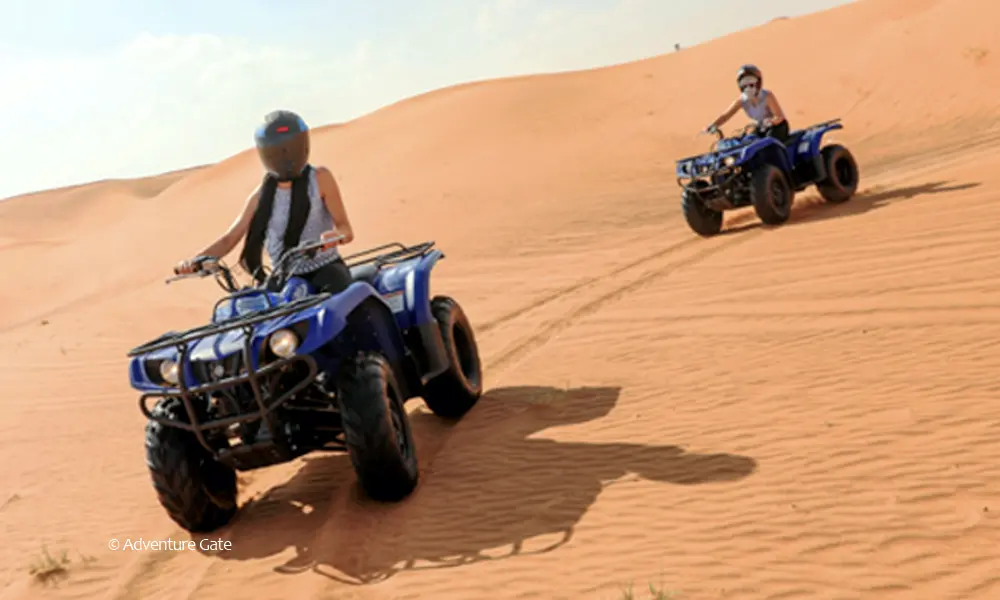 4x4 Desert Safari + Self-Ride ATV
Flexible timings for an even better experience, you can take All In One VIP Package to enjoy everything with extra comfort. You will have a separate VIP Area with table service, so that you can dine peacefully & enjoy all entertainments in a best filed of view.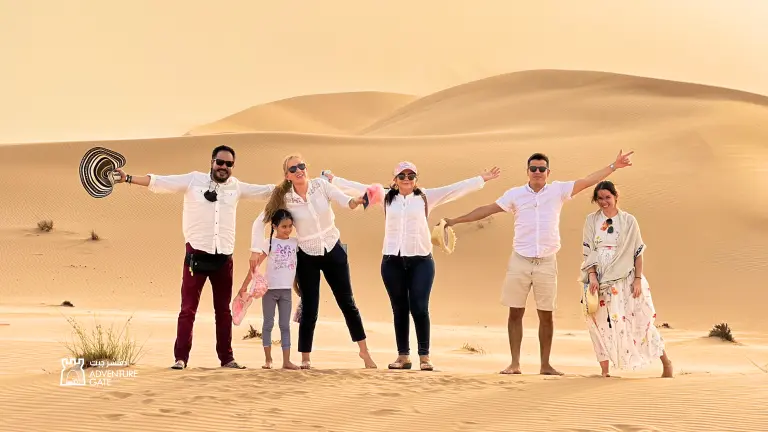 Exclusive Cruiser
For 6 Persons
Get An All Exclusive Vehicle With Pre-Included Activities & flexible schedule, You can accommodate Upto 5 Persons*. After taking part in our 35 Min Dune Bashing, You can enjoy at the camp activities, live entertainments & buffet dinner.
Luxury Desert Safari Packages in Dubai.
Competitive Prices with Pre-Included Services.
Such As Self Driven Dune Buggy's, ATV Bikes & VIP Services along with Safari Guide.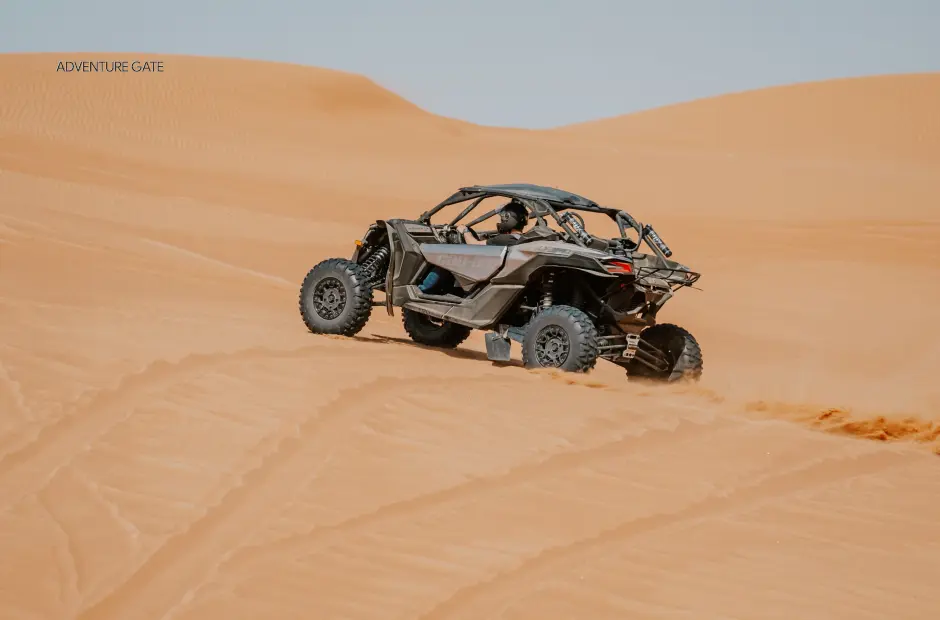 Desert Safari + 30 Min 800cc Polaris
This trip starts at 03:00 PM, when guests are picked up from their accommodations. After taking part in our 45 Min Dune Bashing, You can rest at the camp & enjoy the calming vibe and aura as the sun-set.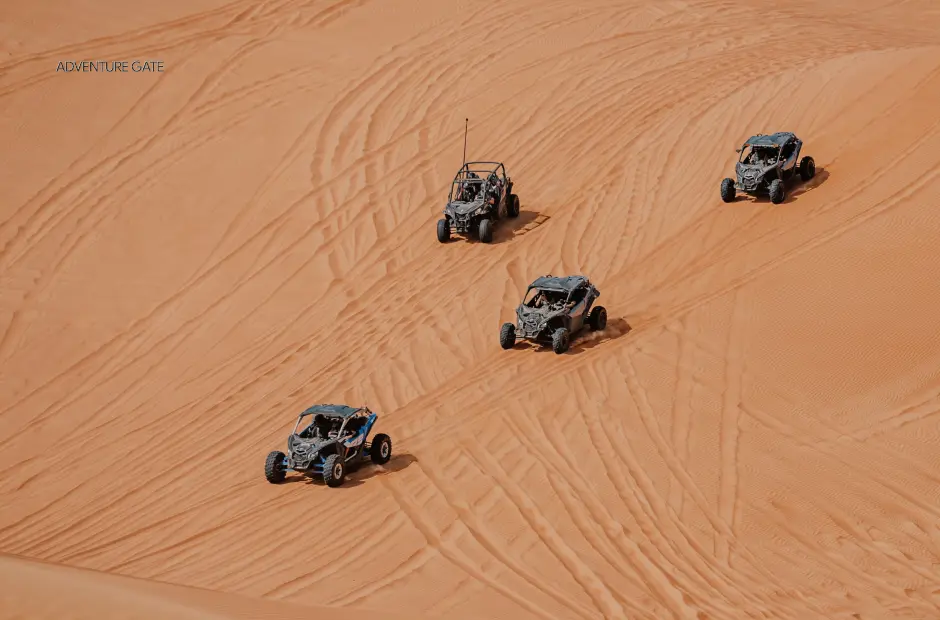 Desert Safari + 60 Min 1000cc Polaris
This trip starts at 03:00 PM, when guests are picked up from their accommodations. After taking part in our 45 Min Dune Bashing & Self drive a 1000cc Polaris Buggy for 60 minutes.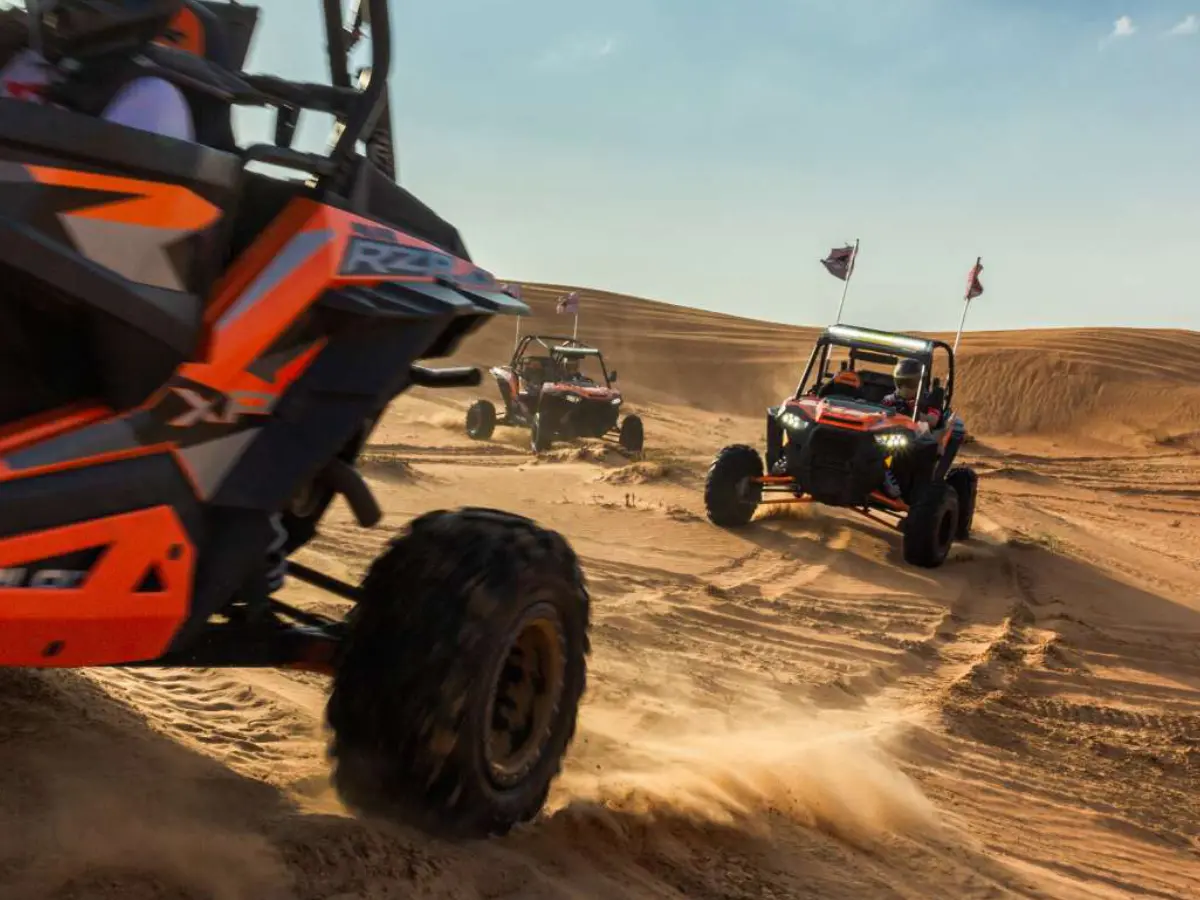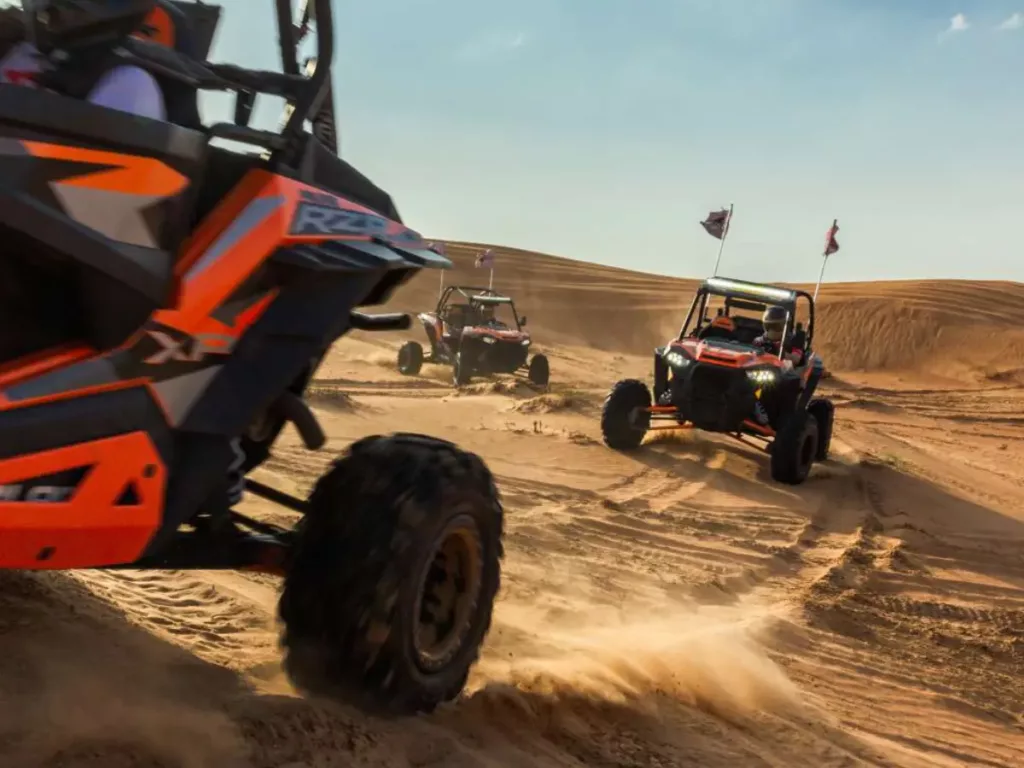 Private Safari + 60 Min 1000cc Polaris
Flexible timings for an even better experience, you can take All In One VIP Package to enjoy everything with extra comfort. You will have a separate VIP Area with table service, so that you can dine peacefully.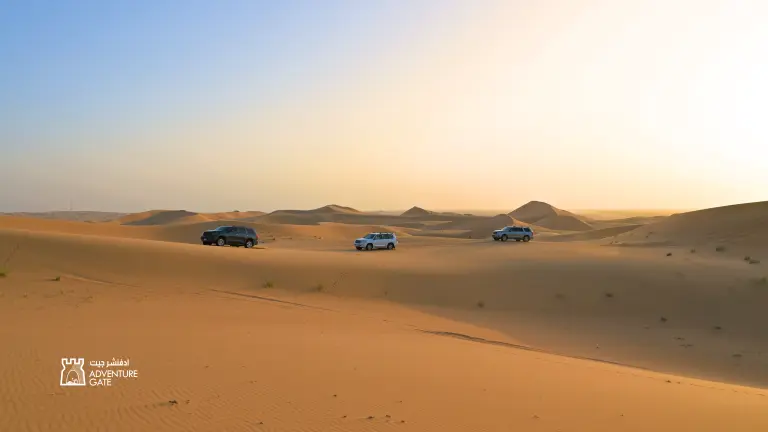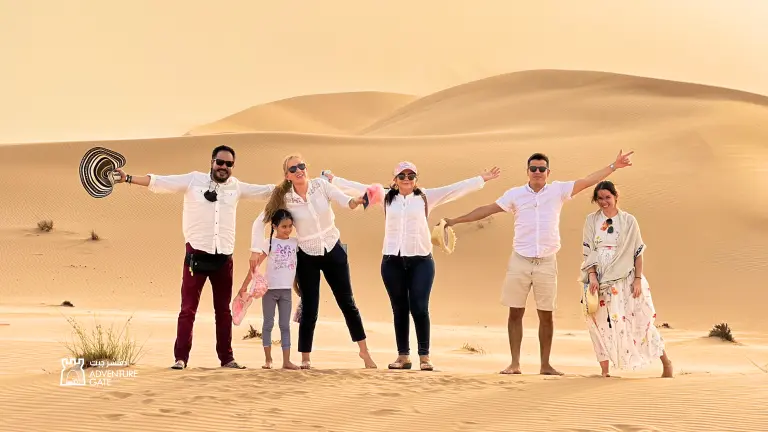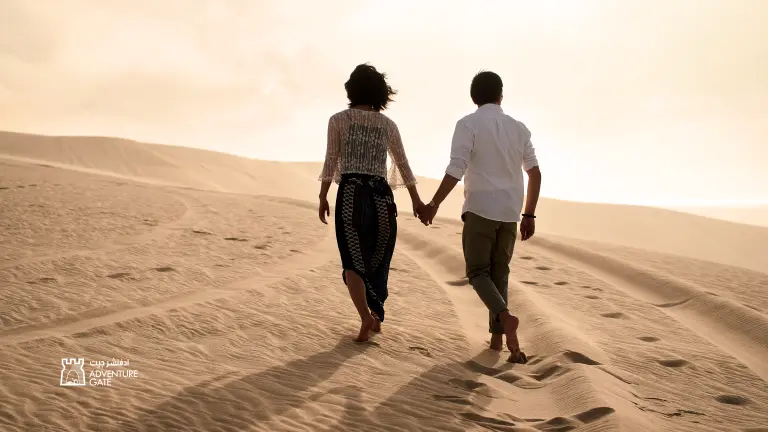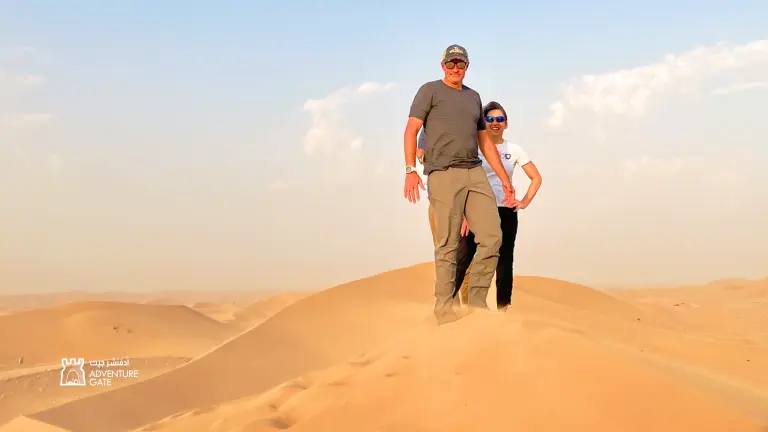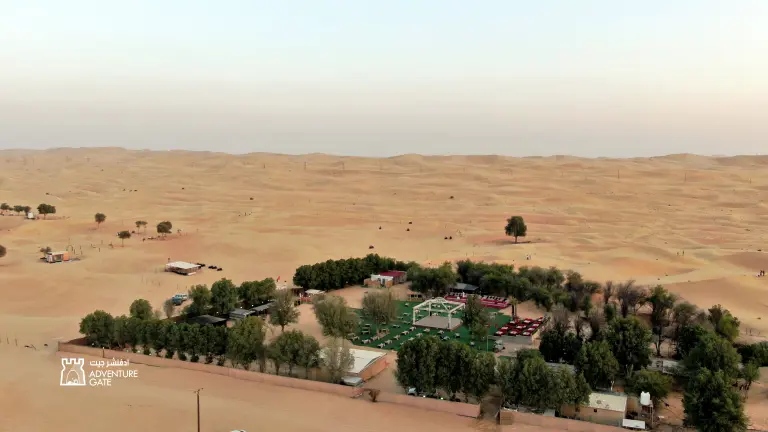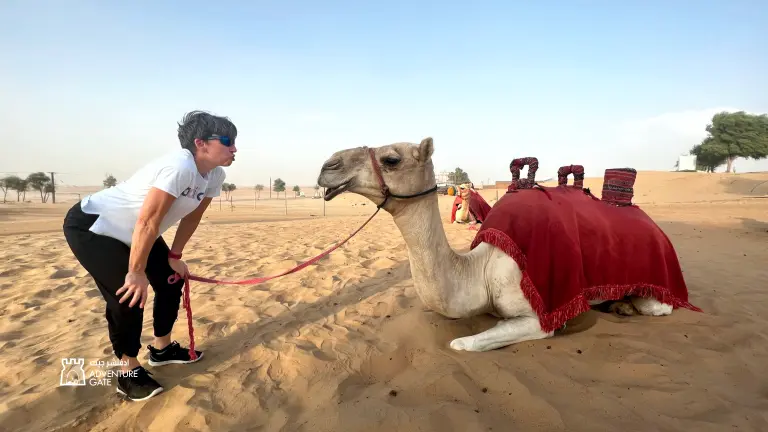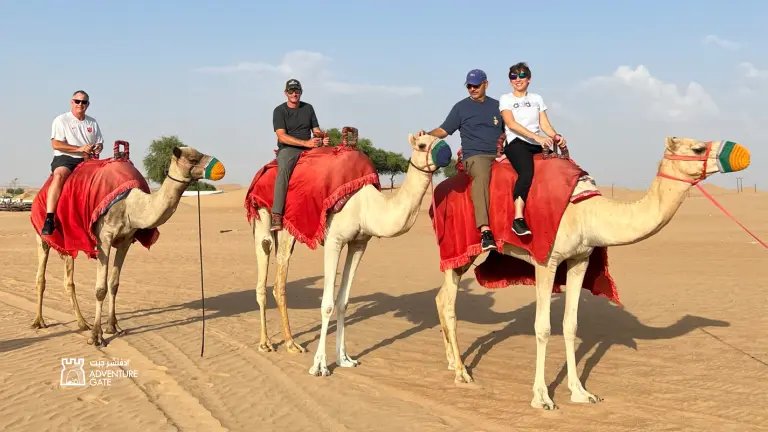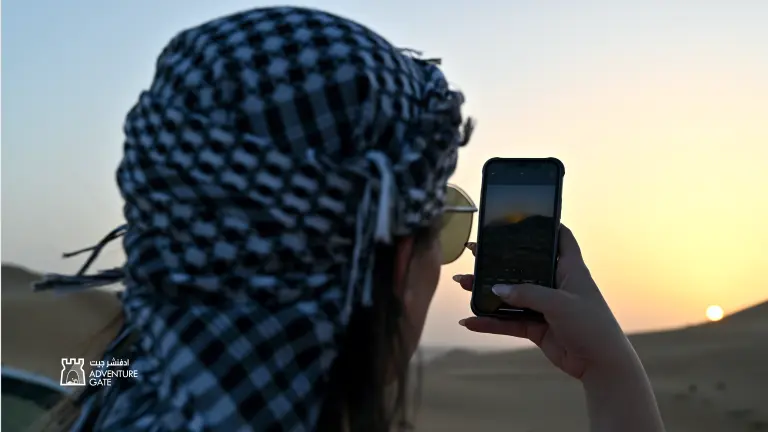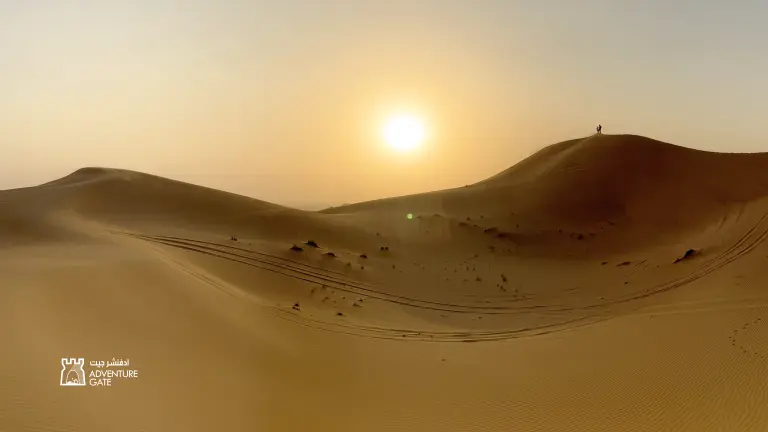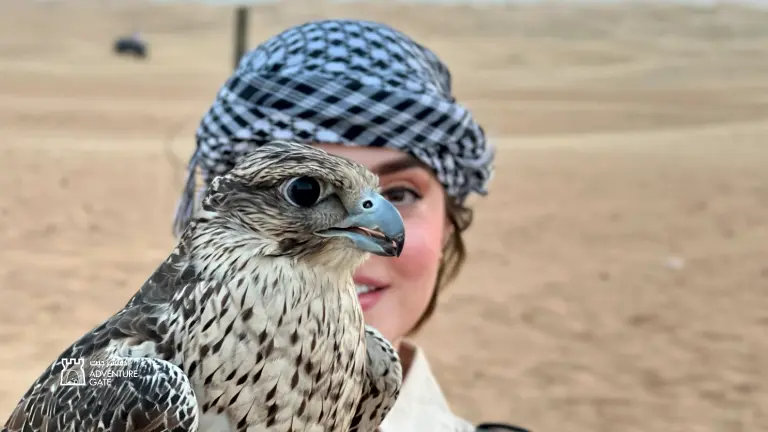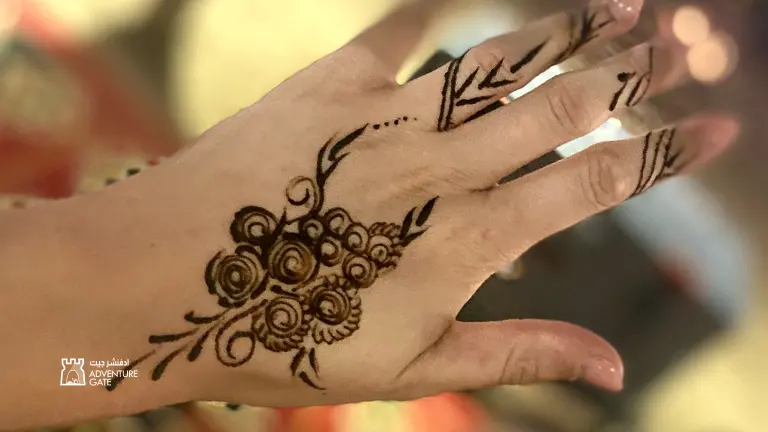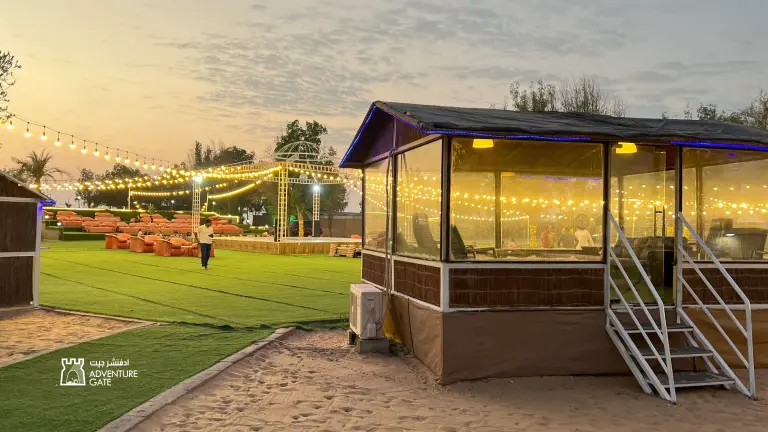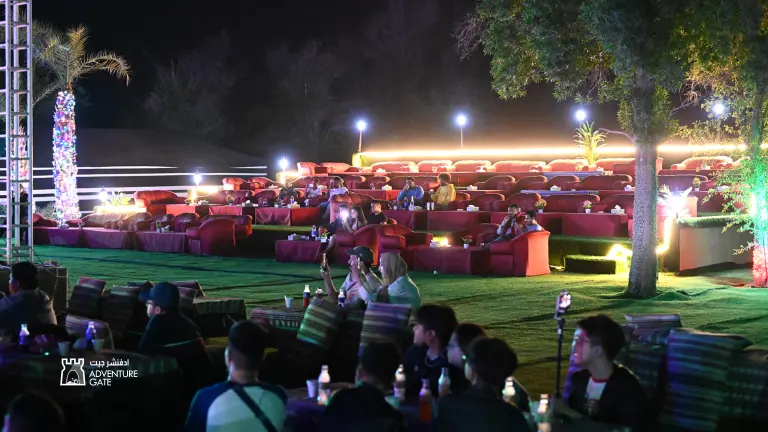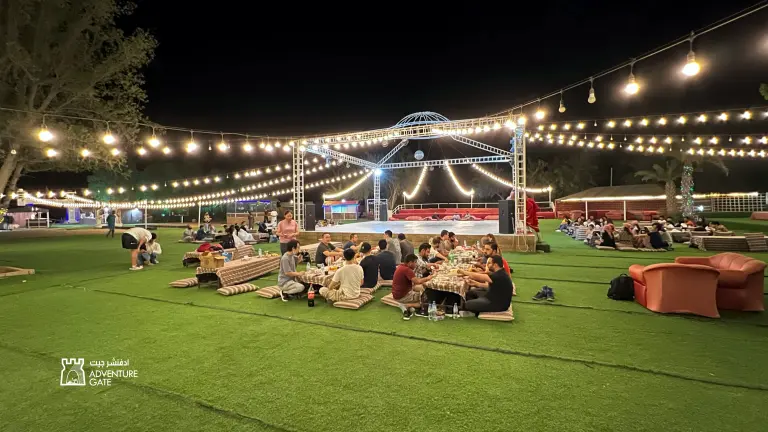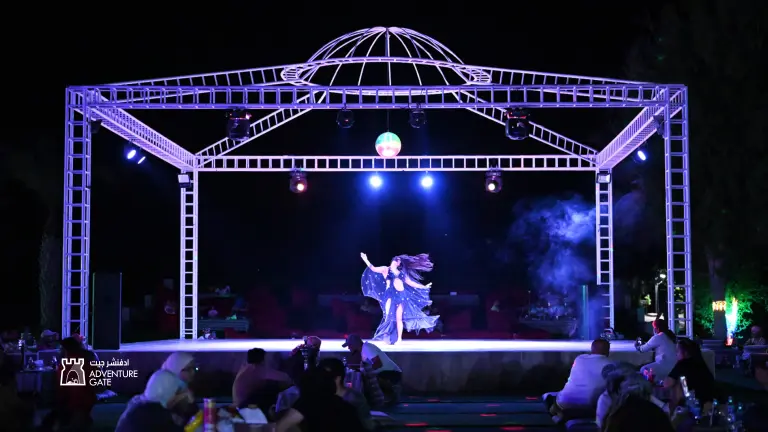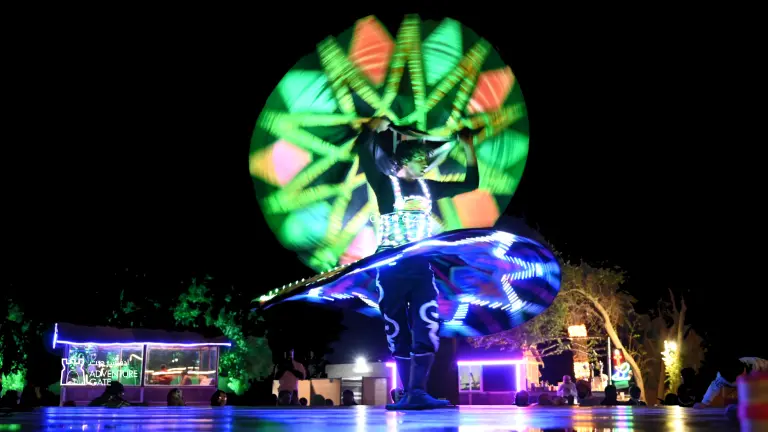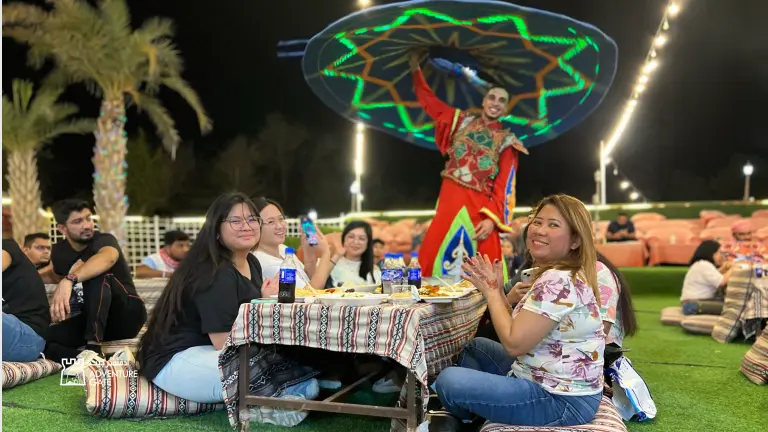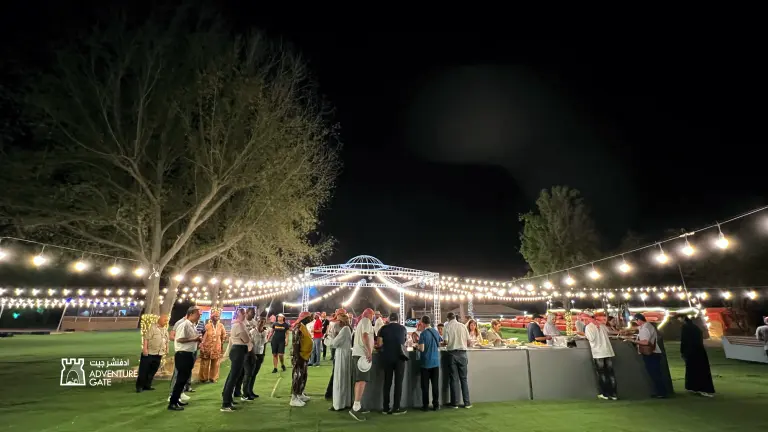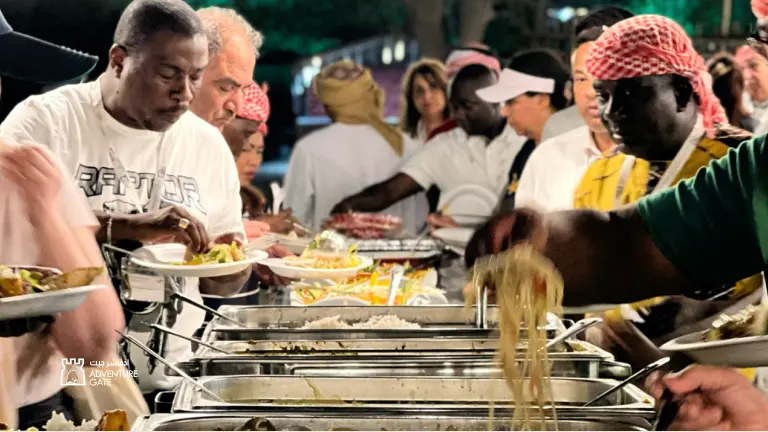 Evening Desert Safari Programs & Entertainments:
Desert Safari Dubai Schedules & Timings:
Dubai Desert Safari takes 8 hours to meet all activities, Starting from 02:30 Pm until 09:30 Pm (± 30 min).
Different Packages have various choices from 10 to 45 minutes of dune bashing, VIPs, Quad Bike Ride, Dune Buggy & more services upon selection along a electrifying camp journey & activities.
Our Range For Desert Safaris in Dubai.
Check out our three types of desert safari's in Dubai that cater to the requirements of our valuable clients. These desert safari types entail different activities, attractions, and adventures, which are discussed below.
Adventure Gate Dubai offers morning desert safari deals for early-risers. It's an opportunity to make your mornings even more pleasant. If you are fond of adventurous experiences and are always looking to experiment with something unique and out of the world, a morning desert safari is a perfect option for you. Surrounded by the raw and purest form of nature, it gives you an adventurous, action and thrill-packed, and interesting experience.

This trip is perfect for you if you are a morning person, or you are running short of time. Furthermore, the morning desert safari in Dubai is cheaper in comparison to the other packages. A typical morning desert safari in Dubai includes various activities. On your way to desert, you can enjoy the awesome and thrilling dune bashing experience. An experience that you may have seen in the movies, so, it's the opportunity for you to get the real feel of it.
Other premium activities, such as camping, BBQ, and belly dancing are not included in the Morning Desert Safari.
Nevertheless, these attractions are enough to give you a lifelong, memorable experience.
Get the best of the experiences in the form of evening desert safari in Dubai. It will allow you to enjoy the breathtaking visuals during the sunset.
The evening desert safari usually starts at around 4 pm when a four-wheeler picks you up from your hotel. Do not forget to take your cameras with you as they will take you across the desert of Dubai making many stops for photography during an enthralling experience of dune driving leading to a camel farm. Before reaching the campsite, a stop is made to sight an amazing experience of sunset surrounded by the natural beauty of the desert.
After reaching the campsite, where you have fully functional camps, you can enjoy the camel ride and sand boarding. Eat the most delicious and mouthwatering dinner with a specialized BBQ and the famous Arab water pipe called sheesha. In the end, make your trip more enjoyable with the performance of an enticing dance form belly dancing under the starlight around the campfire.
A desert safari is the best experience, but an overnight desert safari in Dubai is even better.
Getting the experience of a Dubai desert safari can be very exciting, but this experience can be enjoyed even more by spending a night in the camps in the desert. A clear sky, under the starlight, will give you a very amazing experience leaving you with memories you will cherish forever. The overnight desert safari includes routine activities, along with additional attractions.
A typical night desert safari Dubai deal comes with the following features:
Read-More…
You will be picked up from your hotels in a four-wheeler vehicle that will take you deep into the desert up to the campsite. You will enjoy around 20 to 30 minutes of dune bashing on your way which will make the traveling experience even more fun, interesting and action-packed. Then, you can click various photographs on your way when different stops would be made for the photography purpose. Share the photos on your social media and show your friends the adventures experienced.
Sunset and sunrise times are the most beautiful sights in the desert, and the overnight desert safari offers an exclusive opportunity to experience them. On reaching the campsite, you can entertain yourself with a variety of drinks made available there for you. Take camel rides and explore the native areas and see the traditional lifestyles of the natives. You can avail the facility of the bar by spending some extra bucks. Sand skiing and quad biking can double the entertainment quotient. They really add to the fun element.
After the delicious dinner, you will be presented with an alluring belly dance performance. To make your night comfortable sleep bags and blankets will be provided to you. The night experience in the desert is a calm and peaceful one. Leaving all the worldly problems behind, it brings you closer to nature. It is highly recommended to have such an experience once in your life. There is no risk involved in enjoying the experience of desert safari, as most of the vehicle drivers are licensed and professional. So hurry up and do not miss the experience that you will remember and cherish forever.
It is highly recommended to enjoy the features of this extravagant desert safari; we guarantee that you will not regret spending your money on it. It is worth every single penny you spend. Apart from babies, and pregnant women this safari is safe and suitable for everyone. This unique opportunity, you will not get again in your lifetime.
"Close"
Desert Safari Dubai by Adventure Gate Tours L.L.C
No matter how many attractions are part of the Dubai desert safari, your entire experience will become unpleasant if you have selected an unprofessional company. So, make sure to choose a company that has been in this business for a longer period and knows the important details to make it more enjoyable for its guests. And for this, you can rely on Adventure Gate Tours. Apart from the aforementioned packages, we also offer customized Dubai desert safari deals for families and groups.
You can get these packages to elevate your experience of desert safari in Dubai. This package will give you the VIP Experience, which will entail all the attractions and activities, just the way you desire. Take a look at some other factors that make us the best choice for Dubai desert safari:
At Adventure Gate, we offer a variety of Dubai desert safari packages to suit every visitor's need. Whether you are with family, friends, or alone, you will be catered to accordingly by our highly skilled and professional crew. They will ensure you have the best Dubai desert safari experience no matter which package you have selected.
No good things in life come free of cost. But, desert safari in Dubai by Adventure Gate is an exception. To make the experience memorable and easy on the budget for our guests, we offer economical Dubai desert safari packages while ensuring the quality of our services remains optimal.
Guaranteed Fun and Entertainment
Dubai desert safari is all about fun and entertainment. And we, at Adventure Gate, aim to make it the best trip of your life. We have an array of activities lined up for our guests at the campsite. You can rest assured that there won't be a single dull moment. However, if you wish to spend some quiet moments, away from the hustle, with your loved ones, you can do so in our Bedouin-style camps.
We are Professionals Since 2002
Adventure Gate Tours is a professional company under license number 838199 by Dubai Tourism Department that is helping people enjoy the real desert safari in Dubai. Our team consists of a highly motivated and dedicated crew. Each member of our team believes in walking the extra mile to ensure our guests get the best experience.
Call Us Now for more information, custom bookings, and pricing.